Summer Camp Scholarship Campaign
You can make the difference in a child's life!

A charitable gift from you to Neilson Park Creative Centre's Summer Camp Scholarship opens doors that allow children to participate in fun, creativity and educational learning. A gift of $370.00 supports one child for an entire week of camp (including morning and afternoon extended care), $185.00 for half a week, and $74.00 for a day.
With your generous caring support, more children in our community will have an opportunity to explore innovation, improve clarity and creativity in communication, and expand a sense of self-confidence, all in a safe, creative environment. Interaction with positive role models and other young people, provides children with a renewed sense of self – an empowered self.
You can help a child attend the NPCC Summer Camp by donating to this scholarship campaign. Simply click here, and choose the Scholarship Fundraiser on the drop-down menu. Your donation is 100% tax deductible.
Tax receipts are issued for donations of $20 or more. In the event that donations exceed what is required, funds will be used for the general charitable objectives of NPCC.
Neilson Park Creative Centre is a charitable organization.
Charity Registration Number: 132270703RR0001
Please support our Summer Camp Scholarship Campaign!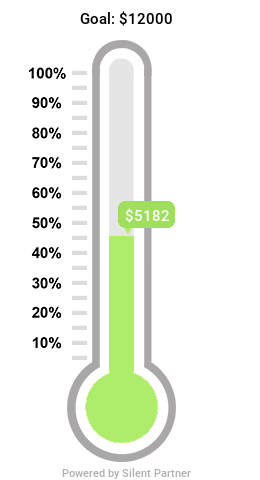 Charity Registration Number:
132270703RR0001
Spring - Summer 2022 Catalogue
Our Spring – Summer 2022 catalogue has arrived and we're ready to welcome warmer days!
This spring we're offering a mix of online and at-the centre classes, workshops and drop in open studios for adults.
For kids ages 5 to 12, check out our spring after school and Saturday classes offered at the centre.
PA Day camp for Friday, June 3 is now open for registration. A fun and creative day for kids from ages 5 to 12.
NPCC summer camps start the week of July 4th and each week of camp has a different, fun, creative theme. NPCC Scholarship forms are now available here.
New this spring, we are offering one day workshops on Saturdays for families to spend time together and create!  See our family listings here.
To read our printed Spring/Summer 2022 catalogue click
here
.
To register for our classes and workshops click on below.
We're pleased to announce the following exhibitions in our galleries from May 10 to May 29, 2022
Overzealous Fine Art Group's Perception exhibition is in our Art Space Connect Gallery. Showcasing the paintings and sculpture works of over 65 artists. All are invited to the reception on Sunday, May 15 from 2-4 pm and the Artist Talk on Sunday, May 29 from 1-3 pm.
The Calligraphic Arts Guild of Toronto is displaying their The Silk Road exhibition in our Parkview Gallery. The reception is Thursday, May 12 from 7-9 pm.
Also in our galleries are artists Wen Tong in our Emergence Gallery and Bruce Parsons' Cabinet of Curiosities of the Durham Magicians and Shape Shifters, 2022 on display in our Founders Gallery.
Adapt Online Auction and In-Person Exhibition
NPCC is excited to present "ADAPT", our second online, silent art auction!
The deadline to drop off donated artwork has been extended to Sunday, May 22 at 4:30 p.m.
Bid online and view the artworks in person in our Parkview Gallery from June 20 to July 17, 2022
For more information and an application form to donate to the auction, click more below.
Drop by Neilson Park Creative Centre on Saturday and Sunday, May 28 & 29, 2022 to experience guided tours, free arts and crafts activities for the family, an artists' talk presented by our exhibitors Overzealous Fine Art, and info booths by our Resident Groups.

Join us in-person within our community setting to celebrate renewal, revitalization and creativity after the wake of the pandemic!
Call for Entry for IMPACT 2022
The call for entry for IMPACT 2022 is open!
Artists are invited to submit to Neilson Park Creative Centre's IMPACT 2022, Annual Juried Exhibition.
IMPACT is NPCC's most anticipated show that fosters creativity in the artistic community. This year's exhibition will be held in our Art Space Connect and Parkview galleries.